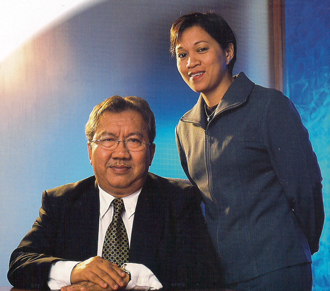 Haji Mohamad Rafiee bin Ahmad

Executive Chairman
With the dawn of the new millennium and the challenges of globalization. Service providers in developing nations are faced with the challenge to compete and excel in a liberalized market place.

Today, private security organizations are moving towards a new professionalism. This call comes not only from the Ministry of Home Affairs but also from the Security Services Association of Malaysia. Industry leaders have begun to express concerns over the lack of regulation of the industry, a situation that leads to cutting corners and lowering standards to meet the competitive threat.

We, at Kaliber Security Services Sdn. Bhd. Firmly believe that in order to meet and exceed our customers' requirements and expectations we need to build our organization around the concept of CRM or Customer Relations Management, In a nutshell, CRN gives priority to the needs of the customer to ensure total satisfaction. Training and education of our security guards is the foundation of quality service.

To ensure the effectiveness of CRN we have embarked on a vision of attaining certification for quality management systems under ISO 9001:2000.

Our formation of an elite force comprising ex-forces and police personnel will spearhead our quest to be the market leader in quality guards.

Our management team is young and dynamic and our vision is to provide a totally dependable guard force for our clients security needs.