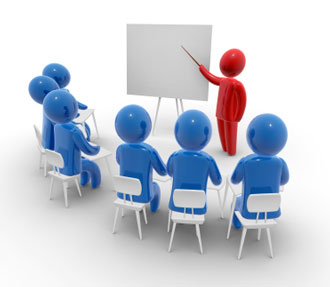 In order for security services to be effective, security personnel should be properly trained on their basic duties and responsibilities and should be able to respond to all emergencies and situations firmly and effectively.

At kaliber, all our guards are given basic training prior to deployment and they are also given refresher courses from time to time.
Employees who show potential are given advanced training with a view to holding increased responsibilities and with a possibility of promotion to higher ranks.
BASIC TRAINING
Orientation and indoctrination
Company policies, systems and procedures
Duties of a security office appearance and grooming
Appearance and grooming -uniforms, shoes and equipment.
Proper Usage of equipment -batons, whistles, torch lights, watchmen's clock etc.
Drill – parade, marching, saluting.
Duties and responsibilities of a security officer.
Legal rights of a Security Officer- crime in progress, trespass, arrest.
Basic duties in each post – maintaining records, checking vehicles, searching employees, patrolling, clocking, correct usage of telecommunications equipment.
Identifying Security risks and weaknesses - open doors/windows, cut fences, unsecured garbage dumps, employees/visitors, vehicles moving in and out and parked within customers premises etc.
Pass and identification systems
Package and vehicle search
Communication procedures
Techniques of observation
Report writing
Discipline
ADVANCED TRAINING
Guard dog handling
Fire fighting
First aid
Self defence
Advance driving skills
Firearms
Security assessment
Conducting risk analysis survey
Promotion exercises